So pretty soon I will not continue to use Windows 7 Professional. In the office at least. To be honest I have grown fond of this Operating System over the years but Microsoft Windows 7 Professional no longer supports this software for any updates etc.
I am a Microsoft Certified Professional and having used Microsoft Windows over the years, I have found Windows 7 (Home/Professional) and Windows XP (Home/Professional) to be simply amazing because of the following reasons.
What I really love about this software –
It has a fixed screen. Unlike Windows 10 and the new softwares where the entire screen shifts down to reveal other menu and software icons.
The simple start button on the taskbar.
The overall simplicity and ease of use.
The specific end of support day for Windows 7 was January 14, 2020. So its already more than a year now since Microsoft discontinued all technical support, software updates, security updates, and any other fixes after that date. To get up to date, Microsoft advises to upgrade to Windows 10.
Tips
How to know which operating system you use. If you are using Microsoft Windows, right click on your My Computer icon which is on your desktop, then click properties.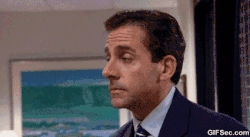 To learn more about this you can visit the page Microsoft published about this here –
https://support.microsoft.com/en-us/windows/windows-7-support-ended-on-january-14-2020-b75d4580-2cc7-895a-2c9c-1466d9a53962
Click here to learn about 32-bit and 64-bit operating systems.
Which Operating System do you use? what do you like about this and what other softwares are you planning on using? Let me know your comments below. Thanks for reading.