Most of us prefer the Classic Editor. Although the new block editor in WordPress may be frowned upon at the moment, it does provide some really cool features and is actually easier in many ways. Using the block editor in WordPress helps in making posts or pages faster.
Firstly I am writing this post so you can actually start understanding the new editor easily. Trust me. Once you start working with it, things become easy. Now you might be wondering, why go through the hassle? So I have made things easier by listing out some cool features below which actually save time. What's even cool is that WordPress has made a link to test how the new editor works.
All you need to do is see these features listed below and try them out here – click here to play with the new editor (Thank you WordPress! This link helps).
14 Amazing Block Editor Features in WordPress
1. Adding Links:
Even though you can add links how we normally do in the classic editor, the new feature of adding links is pretty cool. Simply copy the link you want to use, highlight the text in your post or page, and paste (Ctrl + V). Easy aay!
2. Adding Buttons:
Once you add the button from the toolbar, you can directly type the text in the button. Its really a visual editor.
3. The Plus Button:
The plus button on the left of blocks, opens up a small panel of features allowing you add any available block in WordPress, like inline block, widgets, embeds, button, gallery and so much more. This plus button is also kind of a hack for you to quickly understand all the features available in Gutenberg that can be used.
4. Gutenberg Shortcut:
If you place your cursor in the block, type "/" you can search for what feature you want and hit enter. Example type /button and hit enter.
5. Image Block:
Once you have clicked on adding an image block, you can also drag and drop any image from your desktop to add it in your post.
6. Drag'n'Drop Blocks: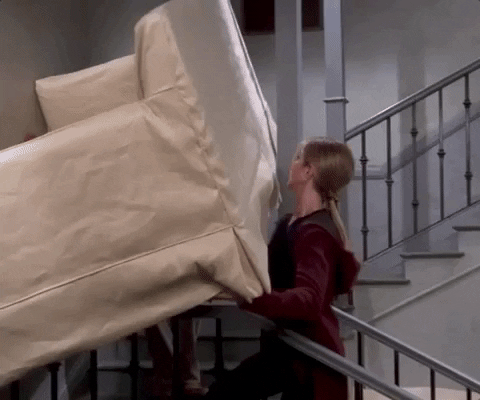 Blocks can be dragged up and down. Also with arrow buttons (on top right), blocks can be moved up and down using the arrow buttons of each individual block.
7. Auto White text:
If you change the colour of any background of any block (except white) the colour of the text automatically changes to white.
8. Full-width image:
Images can be made full width, from the properties panel on the right. Just make sure the image is high resolution (large) so it does not pixelate (appear distorted).
9. Text on Images:
You can type on the image, to make it look like a banner or to add some text details. For this you need to use a tool called Transform tool. Once inside the Transfer toolbar select "Cover". The properties panel on the right also has a colour overlay with opacity option. Giving us a lot of customization options.
11. Bullet Points:
Easily add bullet points by typing dash ( – ) and space. To come out of the bullet list, hit the enter key twice.
12. Parallax Effect:
Upon selecting the image and using the properties panel on the right, you can select fixed background. Now add some text on top of the image by selecting cover, from the Transform tool on top of your image.
13. Mobile View: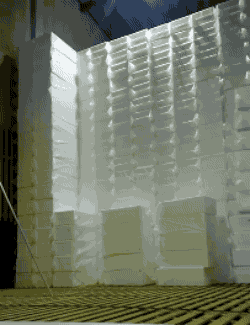 There is a button option in the properties panel on the right, called "stack on mobile", which will do exactly that. So for mobile (responsive) view everything will appear one on top of the other, like text on top and image below or vice versa.
14. Social Embed:
You can embed social media easily. Example editing a tweet made on Twitter. Simply need to copy the URI to the tweet and paste it in WordPress.
Conclusion:
The features listed above are mostly not present in the Classic WordPress editor making Gutenberg actually faster to work with.
Now would be a good time to start using or simply practice using the Gutenberg editor to get the hang of it. Why? The reason is with newer WordPress updates and versions, there is no certainty that the Classic Editor may still work as a plugin.
You can actually play around with the new editor for learning here – https://wordpress.org/gutenberg/
Which of the above features have you tried before, or are thinking about trying? Have you started using the new WordPress editor? What do you find difficult or easy about it?